Global Prayer Targets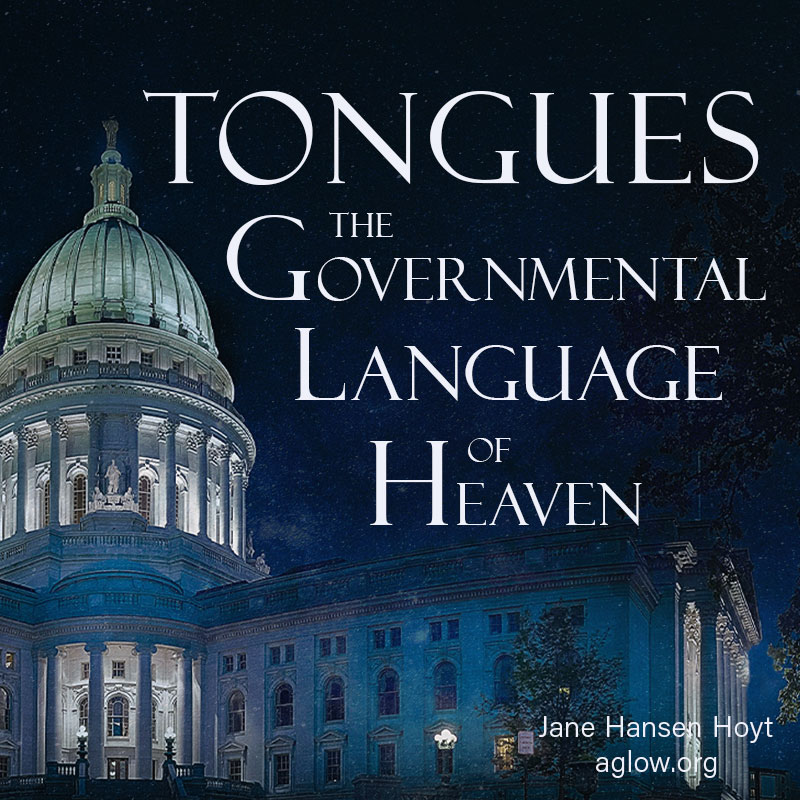 The Governing Language of Heaven
Excerpts from a letter from Jane Hansen Hoyt. Go to Who is Going to Rule for the complete letter.
We are all aware of the spiritual battle raging over the nations of the world. The ancient question remains, 'Who is going to rule? God or the devil?' Our answer is God! Recently I spoke at the South Central, USA Regional Aglow event in Austin, TX. At the event, the Regional Director, Carol Torrance, showed a teaching from Tim Sheets, brother of Dutch Sheets, entitled 'Overthrowing Thrones of Iniquity'.

It is a powerful teaching that identifies speaking in tongues as "the governing language of Heaven." As Tim said, "It is about governing intercession. It's about government. Yes, it is about many other things that are beneficial but it's about government. It is governing intercession of the Holy Spirit." (Click here to watch the video - Closed Captions available in all languages Overthrowing Thrones of Iniquity | Tim Sheets – YouTube

I am asking you to set aside a dedicated time each day to pray in tongues. As you do, I believe you will begin to overthrow the demonic forces who sit enthroned over regions and nations, cities and towns. I believe that together, with the Holy Spirit and the angel armies, we will see strongholds broken and the Body of Christ rising up to rule and reign as foretold in Genesis 1:26, "And God said, Let Us make man in Our image, after Our likeness: and let them have dominion over the fish of the sea, and over the fowl of the air, and over the cattle, and over all the earth, and over every creeping thing that creepeth upon the earth."

The Holy Spirit has always had our attention in Aglow. As you gather as teams, or pray alone, expect to see strongholds topple as God's governing body on earth takes their rightful place in authority. You were born for this!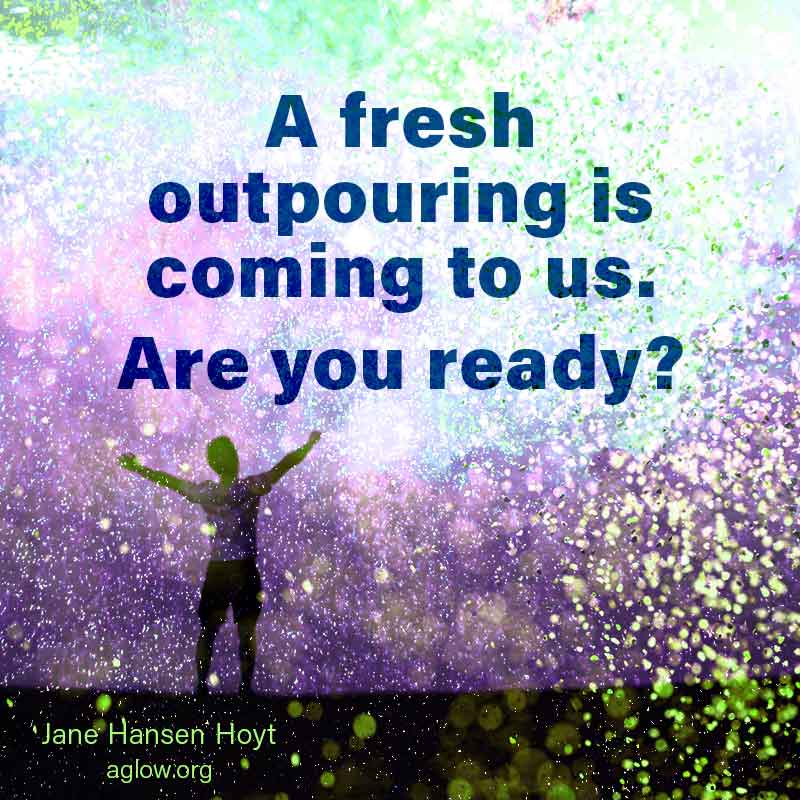 Ready for the Third Great Awakening
Excerpts from a letter from Jane Hansen Hoyt. Go to A Fresh Outpouring is Coming for the complete letter and video.
I want to say what Jesus would say if He were standing physically before us in this moment. FEAR NOT! I AM WITH YOU!

Imagine the Israelites trying to wrap their heads around the thought of leaving Egypt; to walk through miles of desert. I'm fairly sure there would have been a mixture of positivity and negativity. So many 'natural things' to consider. Yet, it was the way to freedom.

We are walking toward the third day awakening. Just move your feet. Head off in the right direction. He is with you. He is with Aglow.

Recently, a dear friend, Rita Bennett, wife of Father Dennis Bennett, passed away from this earthly life and moved to her Heavenly home. As I am sure you will recall, both Father Bennett and Rita were instrumental in the early days of the Charismatic Renewal. It was also the period of time when many ministries were coming forth. Aglow was one of those ministries that Reverend Bennett strongly encouraged in those early days. He was so supportive. In fact, his wife Rita was the first speaker at the first Aglow gathering.

As I learned of Rita's passing, I felt the Lord say, "That era has closed and a new one has begun." A fresh outpouring is coming to us again. Are you ready?

When Dutch Sheets spoke to us in 2018, he could see by the Spirit that Aglow, birthed out of the Charismatic Renewal would have the privilege of stewarding the coming move of the Spirit – the Third Great Awakening. While I cannot give you specific details, I believe it will unfold as the Holy Spirit is poured out upon us and I believe that Aglow will be instrumental. He has prepared us and we are ready.
Holy Spirit, You are so welcome! We make room for You to have Your way.
Subcategories